Dear Friends of the Azawak,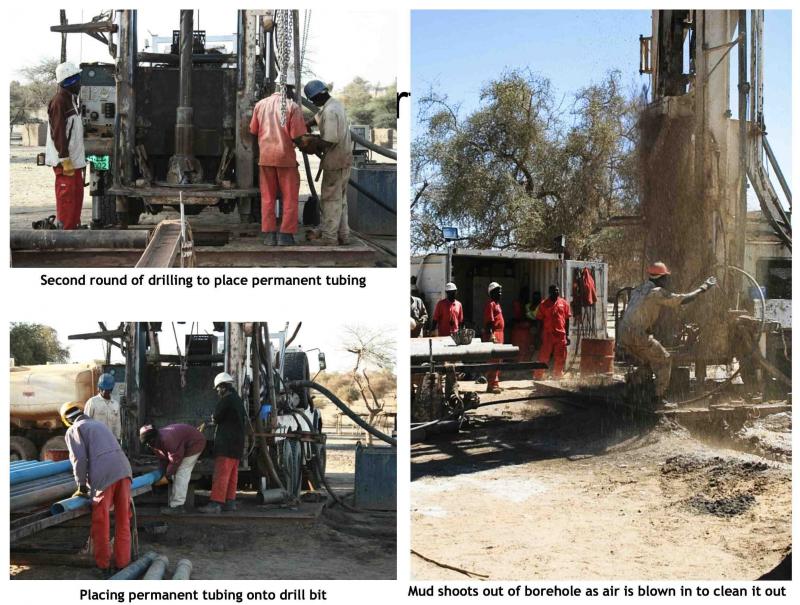 Our story resumes when water is reached at 180 meters and the preliminary drilling is completed.
Next, the hole-making tubes were lifted out one by one, only to be replaced by PVC plastic tubing. These long and sturdy blue tubes were loaded onto another drill bit resembling a monste
r with big teeth, and carefully placed into the hole in order to permanently align its walls and prevent it from
caving in.
Less than 48 hours later, machine and engine sounds halted as drilling came to a close. Now came time to "blow out" the borehole. This consisted of blowing heavy bouts of air into the hole in order to clean it
out of sediment and dirt that had fallen in during the drilling. Denis recalls mud shooting out of the borehole.
As water continued spewing out into the night, one construction worker took a "shower" in the downpour for the
first time in several days. Only the next day did the water come out clear and potable.

Tomorrow: Part 4 - Finally...... water for everyone
Ariane