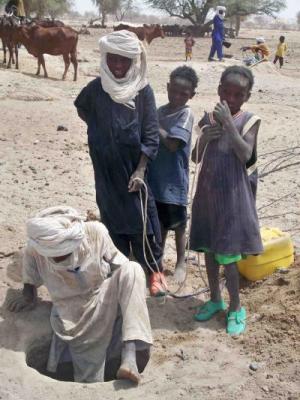 Dear Friends of the Azawak,
Finally, a calm moment under the cool shade of a mango tree to share with our exciting news: early this week begins the construction of the Kijigari Montessori Well of Love, dedicated to our dear late Dennis Hamilton!! Denis will travel up to the Azawak tomorrow to supervise the construction.
The mothers and children of Kijigari impatiently await pure and permanent flowi
ng water in their home. Denis was there just two weeks ago with the construction companies and the department of hydraulics con
d
ucting last minute studies. The shallow wells dug in the dry marsh that surrounds the village had already dried, leaving no water to
drink. The children a
r
e leaving the school one by one in search for water, and the women's garden cooperative has closed.
Our local team has already
begun training the villagers, and making preparations for the election of the borehole management committee. By the end of n
ext week, the hole for the Montessori well will be drilled, accessing water between 200 and 250 meters below the earth's surface. We plan on equipping this hole with a pump and engine, water tower, troughs, and faucets a
ll by the end of March, as money comes flowing in from our Heroes of Compassion and other dedicated supporters.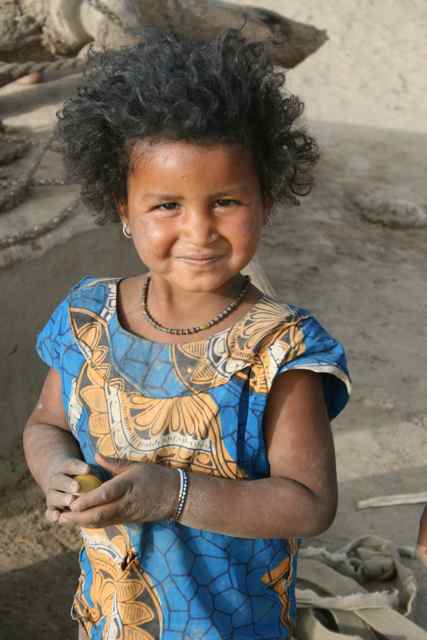 Since our arrival in early December, Denis and I have worked nonstop to negotiate the price of our borehole, as well as meeting with government authorities. Negotiations have been bittersweet. On the one hand, we've obtained a fabulous price for the drilling. On the other hand, the cost for the infrastructure (water tower, faucet, pump, etc) has soared. Stainless steel prices have increased internationally due to the global financial crisis. This has had a huge impact on the cost of paying for materials here. This financial crisis has truly paid its toll on everyone, including the world's poorest and most vulnerable. Not only has the price for improving and saving lives risen, but even our most generous donors have not b
een able to contribute as much as they would like.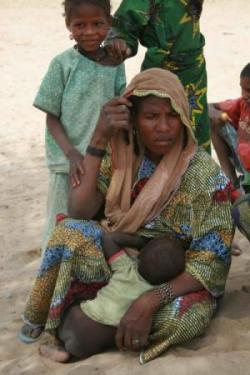 We have great faith that we'll be able to raise the 50K we re
quire to complete the borehole by the end of March! Our need for funds is at a peak, and so is our effort to fundraise. Schools across the nation are organizing
A Walk for Water
, all of which will take place starting this March just in time for World Water Day. We are certain to bring in several thousands of dollars to complete the borehole dedicated to their efforts. We invite you to plan your own AWFW event using our step-by-step planning guide available as a download here. We are also making appeals to companies and individuals to match the money raised by our Heroes of Compassion. If you would like to contribute in this way, please contact Debra Kahn, our Wells of Love program director at debbie@ammanimman.org, or send your checks, payable to

Amman Imman

, to:
Amman Imman: Water is Life,

7700 Old Georgetown Road, Suite 550

Bethesda, Maryland 20814
Your donation will save lives among the children of Kijigari that currently have no water to drink. It will also help rebuild the village's economy: among other things, the women will be able to plant flourishing gardens, the children will attend school year-round, and the men will rebuild their livestock herds.

Denis and I will keep you updated with stories and photos so that you can experience first-hand the progress of our Montessori Well of Love.

Yours for the children of the Azawak,

Ariane Alzhara Kirtley